A 10-SECOND BEAUTY BLENDING SPONGE HACK FOR GLOWING CHEEKBONES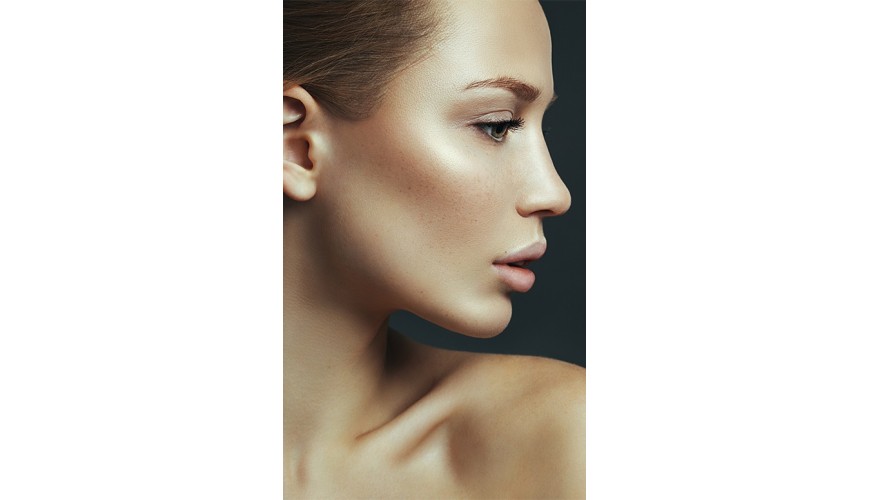 21 June, 2018
It's no secret that a few quick sweeps of highlighter can add some major luminosity to the high points of your face. But what happens if you run out of your favorite formula? Are you stuck resorting to dull, lifeless cheekbones until your next drugstore run? Rather than enter full-fledged panic mode, think outside the box and allow your creativity to run wild. After numerous bad skin days and times without highlighter on hand, it's safe to say I'm an expert at accentuating my cheekbones with little more than facial oil or serum and a beauty blending sponge.
This brilliant highlighting hack I'm about to share with you all can hydrate your skin AND add a glow in less than 10 seconds. Two for one benefits with items already on hand? No, this is not too good to be true. Keep reading to discover how to accentuate your face in no time flat!
THE METHOD
As mentioned, the oil-as-highlighter method only calls for two things: a beauty blending sponge and your favorite facial oil or serum. That's really it! Once you've got those two items ready, keep scrolling for step-by-step instructions on how to master the technique at home.
STEP 1: DISPENSE OIL ONTO YOUR HAND
The first step is to apply your routine makeup. Once your foundation, powder, winged eyeliner, etc. are perfected, reach for your favorite facial oil or serum and carefully dispense a dime-sized amount onto the top of your hand. We recommend using a moisture-rich formula like dr.kureshi Luxurious face oil that can promote a lit-from-within glow while hydrating your skin at the same time. A little bit goes a long way, so don't go overboard! There's a fine line between skin that looks dewy and skin that looks downright greasy. Next, gently dab a clean beauty blending sponge on top of the oil until it's fully absorbed off your hand.
STEP 2: TAP YOUR BLENDING SPONGE ONTO THE HIGH POINTS OF YOUR FACE
Once the oil is residing on top of your sponge, gently tap "don't rub it" onto the high points of your face where you'd normally sweep your highlighter. It's important to be gentle here because rigorous rubbing can smudge the makeup you worked hard to apply. Focus on the center of your forehead, your cheekbones, Cupid's bow, and the tip of your chin.